What Others Are Saying
Hi, this study is changing something in me. Thank you so much!

Beth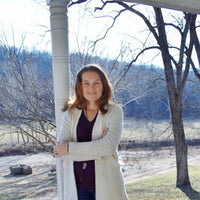 Hi There! I'm Bridget!
I'm a wife, mother, daughter, sister, counselor, artist, business owner, dancer, volleyball player, swimmer and list maker. I have two undergraduate degrees in Psychology and Studio Art. I played four years of college volleyball. I have a masters degree in counseling and school counseling certification. I grew up in the country so I love street dances, gardens and back yard bbq parties.
In addition, to all these wonderful things I also cope with anxiety…I think I was prone to it originally, but after our daughter died at 5 days old fear really set in. (You can read more about my angel baby story here.) But, I chose not to live my life in fear, and I hope you will join me too!
Join me by living our passions, mine is cowgirl living, fashion, country life, faith and finding simplicity. You know dancing in the rain, knowing fear is a liar and eating my cupcake too!